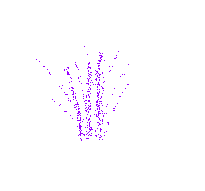 We are preparing this year for the great celebration of 2020: the 50th anniversary of the founding of the Romanian Marine Research Institute (RMRI) in 1st March 1970.

Meanwhile, the institute was reorganized into the National Institute of Marine Research and Development "Grigore Antipa" (NIMRD), thus materializing a proposal launched at the 25th anniversary of RMRI (in 1995), to complete the name of our institution with the one of the illustrious oceanologist and Romanian patriot Grigore Antipa.

Established with the pragmatic purpose to eliminate the parallelism and to reunite the scientific and logistic potential of the 5 marine research units existing before March 1970 in Romania, the RMRI (today, INCDM) can be considered the legal continuator of the Romanian school of oceanology tradition initiated by its predecessors Emil Racoviţă, Grigore Antipa and Ioan Borcea.

On the verge of anniversary, with the hope of integrating our research into the great Europe research family, we wish the institute a millennial existence, to consolidate its prestige and to assert its national, European and international importance.

We express, on this occasion, our appreciation and gratitude to all those who have contributed to the continuous growth of the prestige of our institution.

We hereby invite all our partners and collaborators to join us in 2020 to the celebrations dedicated to this event of great significance for the national and international scientific community.